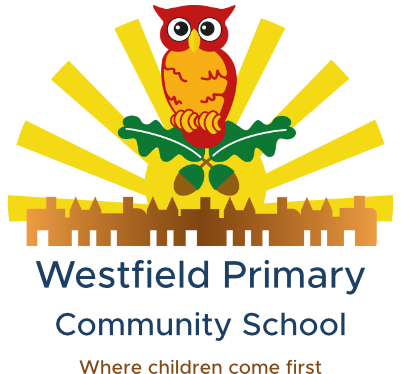 Westfield Primary Community School
Askham Lane
York
YO24 3HP
01904 555295
Dear Parent and Carers
Since September, our focus has been catching up on lost learning. One key aspect of ensuring teaching and learning is of the highest quality is making time for our teachers and teaching assistants to discuss the learning for the day. To enable this to happen, we will need to revert back to our previous systems of morning drop off. We are always mindful that some parents drop off in more than one key stage, therefore we have still allowed for earlier opening in EYFS and KS1. From Monday 10th January: 
EYFS, Year 1 and Year 2: Doors will open at 8:40am. Staff will be there to meet and greet.  
Y3, Y4, Y5 and Y6: Doors will open at 8.45am. Staff will be there to meet and greet. Rather than every teacher being on the playground at 8:45, there will be a rota for staff and there will always be someone you can speck to. 
A number of Y5 and Y6 children have been arriving too early. They should not be on the playground, unsupervised before 8:40am in order to keep them safe.   
These changes still allow plenty of time for children to enter school, wash their hands, and complete their morning task and to close registration. Please note that all doors will still be locked at 8:50am. Any child arriving after 8:50am will be marked as late. Arriving to class late has a significant impact on children and can set the tone for the rest of their day, so please ensure children arrive on time.  
 Covid Testing and Isolation  

I am sure most of you will be aware that the guidance around testing and isolation has now changed. Individuals may now take LFT tests on day 6 and day 7 of their self-isolation period. Those who receive two negative test results are no longer required to complete 10 full days of self-isolation. The first test must be taken no earlier than day 6 of the self-isolation period and tests must be taken 24 hours apart.  If both these test results are negative, and they do not have a high temperature, they may end their self-isolation on day 7.   
 If a member of your household tests positive, your child can still attend school but they are advised to take lateral flow tests every day for 7 days. If you are unable to bring your child to school as you are isolating, please ask friends and family if they can help to enable your child to attend school. If they are unable to attend, the class teacher will be in touch to arrange home learning.   
 As a reminder, please do not send your child to school if they have any of the main symptoms: a high temperature, a new continuous cough and/or a loss or change to their sense of smell or taste. If they develop any of these symptoms whilst they are in school, we will contact you to collect them.  
 As the guidance is changing regularly, we appreciate this can be difficult to keep track of. If you have any questions around testing and isolation, please contact the school office.   
Kind regards
School Office