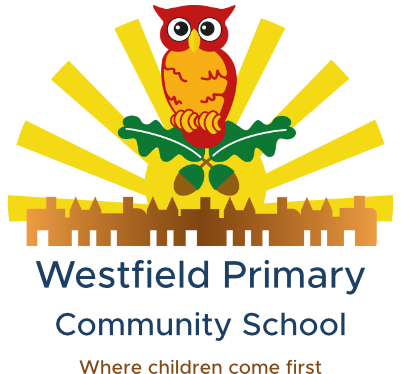 Westfield Primary Community School
Askham Lane
York
YO24 3HP
01904 555295
Dear Parent and Carers
I cannot ever remember a time when I have been writing a welcome back letter for summer term whilst watching the snow fall outside. What strange weather we are having but I hope you enjoyed what sunshine we had and made the most of the cold but bright days this Easter.
Spring term certainly brought its challenges. Children who were in school had got used to their smaller bubbles and the children who returned for the last three weeks had got used to home learning. Bringing everyone back together certainly took a little time but we are all looking forward to summer term and grateful for a return to some normality. Thank you all for your support with home learning; I appreciate how hard it has been for many parents. Throughout this term, we will continue to ask for your support in lots of practical ways so that we can work together to catch up the missed learning opportunities many children have experienced.
Covid Update
All relevant documentation can be found on our website but I am pleased to say, the Easter updates have brought very little change to our current procedures. What is exciting is that we are now able to begin offering after school clubs for the children. It was over a year ago we planned these but we are able to start again and the club offer will begin week commencing 19th April.
After School Sports Clubs
We are offering a six week block of sports clubs for summer term one and these will begin on Monday 19th April. In order to offer a wider range, we have increased staffing and we will need to limit groups to 20 pupils. It will be on a first come first serve basis and you will need to give consent and book a place through ParentPay. We are also asking for a small donation of £1 per week to secure a place.
| | | | |
| --- | --- | --- | --- |
| | Sports Clubs | Staff Member | Location |
| Monday | Y5/6 Boys Football | Mr Ellis | Outside |
| Tuesday | Y3/4 Boys Football | Mr Ellis | Outside |
| Tuesday | Y5/6 Mixed Netball | Miss Bentley | Outside |
| Tuesday | Y1/2 Dance/Drama Club | Miss Illingworth | KS1 Hall |
| Wednesday | Y3/4 Multi Skills Games | Mr Ellis | KS2 Hall |
| Thursday | Y5/6 Girls Football | Mr Ellis | Outside |
| Thursday | Y1/2 Multi Skills Games | Miss Bentley | KS2 Hall |
The Den
We have revamped our wraparound care provision and as you know, it is now being run through school. We wanted to offer a range of activities to ensure a good variety for the children who use it as wraparound. We also wanted to make it available to any families who may not need the after school club care, but would like their children to take part in one of the after school activities. Therefore, the following programme is now available for summer term one. To book a place please email the Den through the following address:  [email protected]
| | |
| --- | --- |
| Monday | Art and Mindfulness |
| Tuesday | Choir/Singing |
| Wednesday | Gardening Club |
| Thursday | Games Night |
| Friday | Movie Night (whole session) |
Tapestry (EYFS/Y1) and Marvellous Me (Y2 – Y6)
In order to maintain good communication between home and school, it would be great to have as many families a possible signed up to Tapestry and Marvellous Me. If you have not connected yet, please email the school office for your details. [email protected] If not, the office will be calling you soon!
We would really like to gather your views to feed into our school improvement work too and ParentView is one forum to do this. Please could you log on to ParentView to share your thoughts about school? It really is useful for staff and governors to know what is working well and what we need to improve. I promise, it only takes a few minutes and your children are being encouraged to give you a prod too!
https://parentview.ofsted.gov.uk/
The summer term brings lots of collective events such as the Y6 play and residential, Inspire workshops and Sports Day. Please be reassured that we are continuing with all of these and the website has dates for key events. Your presence will depend on the national roadmap and we hope to be able to invite you into school very soon.
Best wishes,
Lamara Taylor