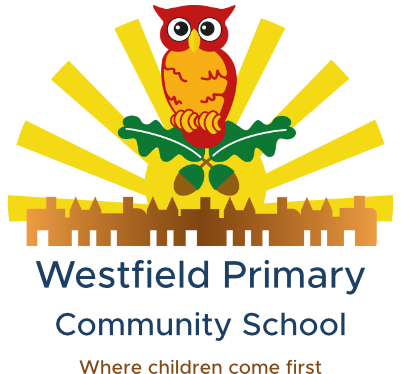 Westfield Primary Community School
Askham Lane
York
YO24 3HP
01904 555295
Dear Parent and Carers
Outta School Club (OSC) began almost 20 years ago on the Chapelfields estate. In early 2000 it moved to our school site where committee members Derek Noble, Anne Chittock and Ann Bass, to name a few, worked hard to provide out of school club provision for our school community. The day-to-day management was led by Jane Angell and a team of staff and most recently, Kelly Hawkins and Becky Mackareth have been keeping the club going throughout what has been a difficult year.
It was sad to hear, that after so many years, OSC have decided to close their doors for the final time this Christmas. Whilst it has been a difficult decision, the club have worked with school during a period of transition to allow school to create their own wraparound care provision. Thank you to everyone who has been involved in the OSC throughout the years and also thank you to those parents who have waited so patiently to know what was happening next.
City of York Council have been really supportive in providing information and guidance to enable school to open our own wraparound care; this will begin on Tuesday 5th January 2021. It will operate between 7:30am-8:40am for Breakfast Club and 3:00/3:15pm-5:30pm for Afterschool Club. We are delighted that Kelly and Becky will continue with the day-to-day running of this, but there will be some changes to the costings, booking systems and general administration.
The Den, the new name for our wraparound care provision, will officially open on Tuesday 5th January in the previous OSC building next to the Community Hub. We have had fantastic support from staff (and family members) in the internal redecoration of the building, to ensure that our children gain access to high quality provision.
We appreciate the outside of the building still looks rather tired but we hope to make further improvements moving forward.  We hope you are able to pop in when we open in the New Year to see how lovely it is inside.
The duty of care we currently have in school with regards to Covid-19 will be extended to our wraparound provision.
The ethos and values which originated in OSC, centred around affordable care for our school community to support families, and we intend to continue to use their core values in our new provision.
The sessions for our wraparound care are as follows:
| | | |
| --- | --- | --- |
| Session | Timing | Cost |
| Breakfast Club | 7:30am – 8:40am | £2.50 (breakfast included) |
| The Den – Session 1 | 3:00/3:15pm – 4:00pm | £2.50 |
| The Den – Session 2 | 3:00/3:15pm – 5.30pm | £6.00 (light snack included) |
All sessions must be pre-booked via ParentPay by 5pm the day before. All bookings can be made through the make bookings tab.  If you have any problems in booking a session, please contact school.
We would like to wish all our families a very Merry Christmas and look forward to welcoming you all to 'The Den' in the New Year.
Kind regards
School Office