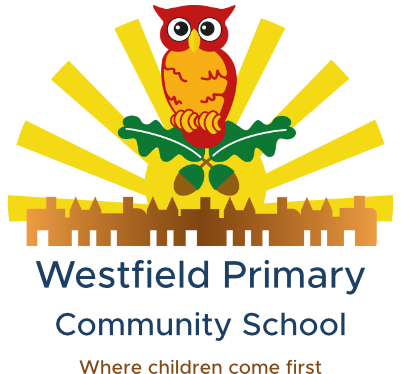 Westfield Primary Community School
Askham Lane
York
YO24 3HP
01904 555295
Dear Parent and Carers
Welcome Back                                            
It has been fantastic to see so many of you visit our Summer Café this week. Our Children's Champions have been on hand to welcome you all and it has been lovely to show some of you around school to reassure you about your return to school. There were a number of questions so we thought an overview would be helpful.
FAQs
Will my child be expected to return on Wednesday 9th September?
Yes. Government guidance has made it very clear that all children are expected to return to school. Our Children's Champions have already responded to a number of queries relating to individual circumstances, but please contact school should you have any further questions.
Will there be wraparound care?
Breakfast Club will begin on Wednesday 9th September. It will be open every day from 7:30am - 8:40am and drop off will be at the Children's Centre to the right of the car park. Our after school care will continue to run from 3:00pm to 4:00pm.  To book a place at either Breakfast Club or our After School Club please log onto ParentPay.
Outta School Club has indicated that they will be returning and they will have the sole use of their existing building.
Will children need their own pencil cases and hand gel?
No. All equipment will be provided by school and children will have their own resources in class. We need to limit any resources brought from home to maintain good hygiene. There are specific handwashing arrangements in place and hand gel will only be used in some instances. Effective handwashing remains the best way to maintain good hygiene.
Will the children have to wear uniform and will they need PE kits?
Our Uniform Policy applies from the beginning of term and school uniform should be worn every day. Please ensure all uniform, including PE kits, are clearly named. PE kits should be sent to school on the first day and staff will send them home when they require washing. The Uniform Policy can be found on the school website.
Can my child still bring a packed lunch?
Packed lunches can be provided from home and we ask that they are washed daily. Parents of children in KS2 can send a piece of fruit for morning break. Fruit will be provided for children in EYFS & KS1. We will always encourage children to have a school dinner where possible and details of menus are available on the website. You can still choose to have a combination of packed lunches and school meals depending on your child's food preferences.
Will my child need to wear a mask?
No. It is entirely your choice what you do on your way to & from school.  Masks should not be brought into school and should be taken home. Masks will only be worn by staff in exceptional circumstances and when undertaking medical care. We ask parents to respect the current government guidance relating to social distancing at all times.
What happens at the beginning and the end of the day?
We will not be staggering start or finish times for any year groups due to the number of external doors we have at Westfield. School will continue to end at 3pm for EYFS and KS1 and at 3:15pm for KS2.
EYFS and KS1 (playgrounds nearest to Grange Lane entrances)
Despite the national delay with building works, we are fortunate that City of York are currently resurfacing our playgrounds in KS1. Therefore, for the first week, all year 1 & 2 will enter school via Door F (top entrance on Grange Lane). I am sure you will agree a few days of disruption is worth it to have new and safe play surfaces for our children.
Lower Key Stage Two (playground behind the school kitchen)
Year 3 will enter through Door H. 4LR Door I, 4LF Door J and 4LI Door K.
Upper Key Stage Two (playground to the left of the main gate on Askham Lane)
Year 5 will enter through Door L and Year 6 through Door M.
Children will enter as soon as their doors are open to avoid lining up and we ask that families leave the playground as soon as possible to avoid gatherings.  Each year group bubble has designated toilet facilities and all children will wash their hands upon arrival at school.
There will be plenty of staff around for the first few days to support everyone with the new routines.
We look forward to seeing you all soon,
Lamara Taylor