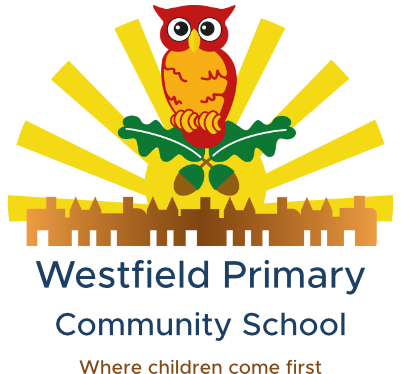 Westfield Primary Community School
Askham Lane
York
YO24 3HP
01904 555295
Dear Parent and Carers
A big welcome back to the summer term: it will be one like we've never had before! We hope you are all well and have enjoyed the Easter break with quality time together.
Some Exciting News
It's always good to start a new term with some lovely news and what happier news than the arrival of Mrs White's baby girl? Little Luna arrived safely a few weeks ago. Congratulations Mr and Mrs White.
Mrs Hirst has now started her maternity leave and we look forward to hearing of her little one's arrival soon.
Staffing Update
This term we welcome both Miss Illingworth and Miss Holmes as teachers to our school. Miss Illingworth is going to join our EYFS team and Miss Holmes will be teaching Mrs White's Year 2 children.  We are thrilled to have them joining the team.
Office Hours
The school office is now open between the hours of 8am and 12pm. If you have any ICT requests, please email these to us and we will respond when we can.
Keeping in Touch Phone Calls
The teachers really enjoyed speaking to you before the Easter break and hearing about what the children have been doing. Thank you for sharing your appreciation of the support provided. You'll receive a phone call again this week - please look out for a withheld number. We look forward to catching up with you. 
As part of our safeguarding arrangements during the school closure, we will maintain regular phone contact with you. Phone calls are an informal check to make sure all is well and see if we can offer any help. If you miss our call, we'll try again at another time and then we'll call the other contact numbers we have listed for your child.  If we're unable to make contact, we will do a home visit to check everything is ok.
Home Learning
Thank you for your support and kind comments about the home learning provided. We have loved seeing what the children have been busy with. We will continue to share the home learning on the website for all year groups and will now also email it to you directly. The weekly activities are for children to work through at their own speed.  Please be reassured that we're not expecting you to take on the role of a teacher. Home learning needs to fit into your daily routines and we understand this will look different for everyone.
The home learning activities can be recorded in the Home Learning Books we sent home. We know a few books are already filling up - if you'd like a new one, email the office and we can arrange this for you. Some of the tasks can be done practically and photographed to share on Twitter or in the Google Classroom. We've seen some great examples of this already.  
There are also many valuable learning opportunities that can be found within your daily routines. Activities such as cooking, gardening, writing lists and telling the time are all great learning opportunities.
Google Classroom Y1-6
Lots of you have got off to a flying start with Google Classroom. Google Classroom allows children and staff to keep in touch and share learning. We know lots of the children are missing their friends and the Google Classroom is a safe place for them to keep in touch with each other.
Here's a link to a short video to get you started with accessing the Google Classroom: https://www.westfieldprimary.co.uk/news/2020/april/getting-google-classroom. The password is westfield.
During working hours, class teachers will regularly access the Google Classroom so should you or your child have a query about the home learning, leave a message on the stream and we'll get back to you. 
Assembly
We know how much the children enjoy Mr Hattam's weekly assemblies so he's turning virtual! Each Monday, we'll put a link to his assembly in your child's Google Classroom. Expect positive stories, challenges and messages from staff and maybe the odd guest appearance from Little John.
Tapestry: Children in EYFS
Thank you to all who have been posting their home learning on Tapestry. The EYFS team have loved seeing so many of you doing the activities and taking on their additional challenges. We will continue to post the weekly activities on the website and there will be links to the three daily activities on Tapestry too. We will put some additional information about what the aims for the activity are as some parents have asked how they could change the activities for different situations. Remember you can contact the EYFS team through Tapestry, if you have any learning queries.
The logins for Bug Club have been sent as individual messages on Tapestry. Please check you've received these from us. Again, any queries, please get in touch.
Finally
These are extraordinary times that we are all trying to adjust to in the best way that we can.  We are a strong and supportive community that will come through this together. Keep in touch and look after each other.
We hope to see you all very soon,
From everyone at Westfield