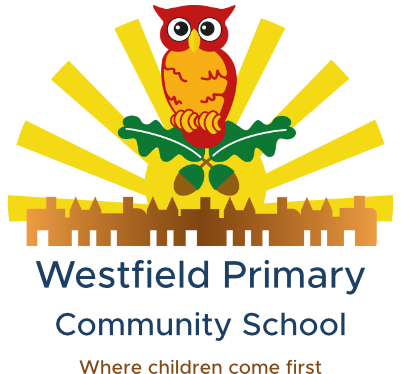 Westfield Primary Community School
Askham Lane
York
YO24 3HP
01904 555295
Dear Parent and Carers
We hope this email finds you all well. As you can imagine, the past few weeks have been extremely busy planning for the wider reopening of school. We are grateful to those parents / carers who've contributed their thoughts about the safe return to school and we completely understand it has been a difficult, and a very personal choice for you all.
Returning to School
It has been wonderful to see some of our Reception pupils return to school this week; there have been lots of smiles and many comments of appreciation from families too. Thank you for your patience and understanding whilst we establish our new routines.
We are looking forward to welcoming back those pupils who are returning in Year 1 and Year 6 on Monday. Those who are returning, should have received a text message welcoming the children back to school and a link to a video explaining the new routines. These are also available on the school website.
We have been able to accommodate places for all children in Reception, Year 1 and Year 6 who have requested a return to school. Moving forward, it is no longer possible for us to accept any more pupils in these year groups as any remaining places need to be reserved for children of critical workers and vulnerable pupils. So we are now only open to children from Nursery to Year 6 for critical workers and vulnerable pupils.
Please find link to our website below with our returning to school plan and risk assessment:
https://www.westfieldprimary.co.uk/news/2020/june/returning-school-plan-and-risk-assessment
For any families that are attending school, if there is anything you would like to contribute to the risk assessment, please let us know.
Home Learning
Weekly Home Learning will continue for all children who are not in school and Miss Illingworth will co-ordinate this with a small team of staff. They will be making fortnightly calls home and will be monitoring Google Classroom. If you need any help with Home Learning, please contact the school office and we will arrange for someone to get in touch with you.
As yet there has been no communication from central government regarding what school could look like in September. City of York continues to have regular conversations with the powers that be and as soon as we know, we will keep you all up to date with any changes that the government may announce.
Kind regards
Lamara Taylor
Headteacher