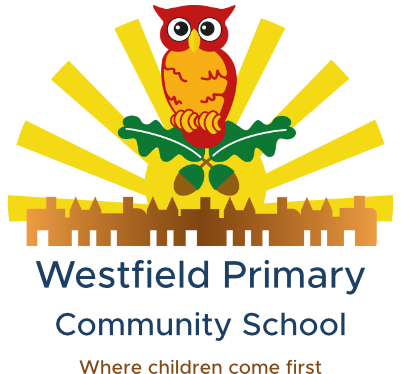 Westfield Primary Community School
Askham Lane
York
YO24 3HP
Dear Parent and Carers
Dear Parents / Carers,
A big thank you
We have really appreciated all of your questions about what home learning will look like. It has helped us put together our Westfield Home Learning packs. It is important for us to say at this point that we've taken the approach for it to be sensible, practical and achievable. We feel that our daily guides will give clarity for everyone and our additional information will provide you with further choice.
Home Learning
In order for your children to continue learning at home, we've set up a new section of the school website for you and your child to access.
Each Friday, teachers will upload daily learning tasks for the week ahead. There will be English, maths, spelling and afternoon activities divided into daily tasks. A Year 1 sample is screenshot below. A Home Learning Book is being sent home with each child for them to complete these activities in. For children who are already self-isolating or are off school for other reasons, we will arrange for these books to be delivered to your home address by the end of Friday.
Also in their Home Learning Books, you will find the children's login details for a range of websites which we regularly use in school including: Bug Club, MyMaths, TT Rockstars, Reading Plus (Y5&6) and Numbots (Y1 & 2). Should you have any difficulties with logging in, please drop us an email and we'll do our best to assist you.
You'll find a 30 day challenge on the back cover of the Home Learning Book with lots of suggested activities you could complete as a family. Perhaps you'll try baking a cake, making a junk model, learning a magic trick or building a den. Whichever you choose, we'd love to see pictures of your efforts.
Google Classroom
Year 6 children regularly use the Google Classroom to access learning materials. We will continue to upload and share resources which support the learning activities shared on the website. We have also set this up for Years 3,4 and 5 and will advise you via the website when to access this. 
Pupils with additional needs
The resources we upload to the school website will be suitable most pupils however we fully recognise that some pupils will require tailored learning resources. To meet the needs of pupils with additional needs, separate resources will be prepared by the class teachers and emailed home direct to parents.
Other home learning:
We will regularly update the school website with suggestions of things you can be doing at home. Keep checking it for further ideas. Our amazing PE providers, Total Sports, are running daily fitness activities on their Facebook page including Wake Up, Shake Up, dancing, skipping and circuits. Our Forest Schools teacher, Mrs Dodds, will be sharing outdoor activity ideas you can do at home. Find her on Facebook: Lerea's Workshop.
Share your learning with us:
We would love to see what the children are learning and enjoying at home. Therefore, we've set up a gallery on the website and encourage you to email and tweet us pictures which can we upload.
What we need from you:
Things are uncertain and difficult for everyone at the moment and the last thing we want to do is to overwhelm you with home learning. We hope you'll find the structure we've put in supportive. Please do keep in contact and share your thoughts.
We have set up our Home Learning so that all the information and resources can be accessed from any device that connects to the internet. Everything can be viewed through a mobile phone and can be completed in the Home Learning book. Should anyone require to borrow a device from school, we have a number that we can lend to families under a parental agreement. There are restrictions over how these devices can be used, and should there be any damage, a £200 replacement fee will be charged.
Keeping in touch
The school email account [email protected] will be monitored daily – please use this to keep in touch with us. We will be sending weekly emails to all our families; if you don't receive these, please contact us to check we have your correct details.
Kind regards
The Home Learning Team