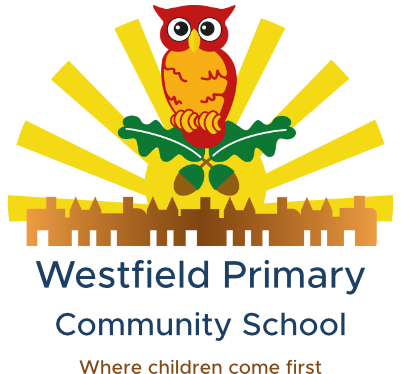 Westfield Primary Community School
Askham Lane
York
YO24 3HP
01904 555295
Dear Parent and Carers
As 2020 draws to a close, it would be easy to reflect on all the challenges COVID-19 has brought, the impact of lockdown and the restrictions we have all had to live under for many months. However, we think it is important to remember how amazing you all were when you suddenly had to become teachers and deliver home learning; how resilient your children have been returning to school after so many months out of the classroom and also, how hard everyone has worked within the community to keep the transmission rate low.  
There have been many highlights for us since returning in September. Seeing the excitement on the children's faces on the first day back will be something we'll remember for a long time. The children have loved their learning this term: we've had terrifying Greek battles in Y6 and a variety of Forest Schools, dance, music and PE across Key Stage 2. 
Despite all the restrictions, we were determined that the magic of Christmas was coming to Westfield. The elf made a return once again – much to the delight of the children! The Year 4s hosted an incredible virtual concert and quiz for residents at Ebor Court bringing so much joy to those who need it most. Our creativity was put to the test to plan outdoor concerts for the families of children in Key Stage 1. It was wonderful to be able to welcome families into our outdoor Winter Wonderland to share some songs and brave the cold. Our children in EYFS have been busy practising their virtual Christmas performances and we are excited to share these later this week. Hopefully, it won't be long until we can welcome you all back into school to share and celebrate your children's successes.   
Tomorrow is Christmas Dinner Day. It is always one of the busiest, but most enjoyable, days of the year. The staff love sharing lunch with the children and everyone looks forward to a day of celebrations. The children are very welcome to wear their favourite festive jumper in place of their blue sweater on Wednesday: the brighter and bolder the better!  
Our greatest challenge this term has been getting reading back on track so anything you can do to support this over the Christmas break would be amazing. Sharing stories, rhymes and songs as well as reading food labels, recipes and football scores is time well spent and will help your child and us to catch up on lost learning time.  
All that is left is to thank you for the incredible support and kindness that you have given since returning in September. Pupil attendance has been the best it has been for years and it is wonderful to see children enjoying school and excited about their learning. Have a wonderful Christmas with your families and we look forward to welcoming you back to school on Tuesday 5th January.  
Best wishes 
Lamara Taylor and Claire Gomez