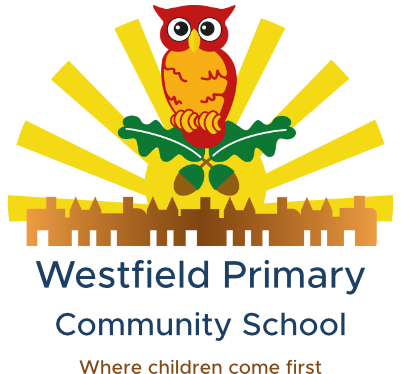 Westfield Primary Community School
Askham Lane
York
YO24 3HP
01904 555295
Dear Parent and Carers
We recognise that many families face an uncertain time ahead and will have many questions about a whole manner of different things. As a school we will continue to support families in the best way we can in the circumstances, whilst also following government guidelines.  There are a number of ways we will seek to do this as outlined below.
Free School Meals
For the next two weeks, school will be providing a grab bag lunch for children who are eligible for Free School Meals and not attending school. These can be collected from the Breakfast Club building (near KS2 hall) between 11:00am and 12:00pm. If you are unsure whether you are eligible, please contact the school office and we'll happily advise you.
The school offer for Free School Meals will likely evolve over the weeks come as further guidance is issused. We'll keep you updated with these changes.
Support with Food
On Monday 23rd March, perishable food from the school kitchen will be available to collect between the hours of 9:00am and 10:30am. This will be this will be available to families who need it.
If you are worried about providing food for your children during this period of school closure, please do not hesitate to get in touch with us.
Accessing Support
Important advice and guidance will be posted on our school website in the 'Support During Closure' page. There is a link pinned to the top of the noticeboard on the home page.
Direct Contact – Children's Champions
In these challenging times we want you to know that we are here to offer reassurance and support. Please do not hesitate to contact us if you think there is some way we can help. Our numbers are below and we will be available between 9am and 12pm Monday – Friday.
For Early Years and Key Stage 1 - Jane Benton can be contacted on 07561 611478 and for Key Stage 2 - Maria Eland can be contacted on 07561 611469.
Safeguarding Concerns
Safeguarding is, and will continue be, our number one priority. If you have any concerns about a child, please call the Maria or Jane on the mobile numbers above. Should you have concerns out of hours, contact York Multi Agency Safeguarding Hub on 551900.
And Finally….
Please know we're here for and your families. Look after yourself at this difficult time and remember that today is closer to the end of this than yesterday was.
With warm wishes,
The Children's Champions